Are you looking for a cute yet, simple daily schedule for kids? You are at the right place. We have made an adorable timetable template for kids that is perfect for all ages. This schedule is great to keep kids organized. The fun part is it is fully customizable. To edit it, download the ppt files provided below. You can edit it according to your requirements. You can also edit the text to any language. If you only want to hand it over to your little angel to fill in, print the PDF file.
The exponential spread of covid-19 has brought an abrupt halt to normal daily activities. Covid has caused deprived social interactions among peers and the inability to learn from one another. What on earth do you do with these little devils all day?
When they have little to do to exhaust them, there is a great chance they become chaotic. Staying indoors is the new norm nowadays, which is why altered schedules are just what you need to foster proper growth and structure. The kids who may not be going to school are still learning discipline and the art of going by a set of procedures.
The daily schedule for kids can be used for distance learning to keep students on track.
Printable planner for kids to fill in
Click the pictures below to download or print PDF.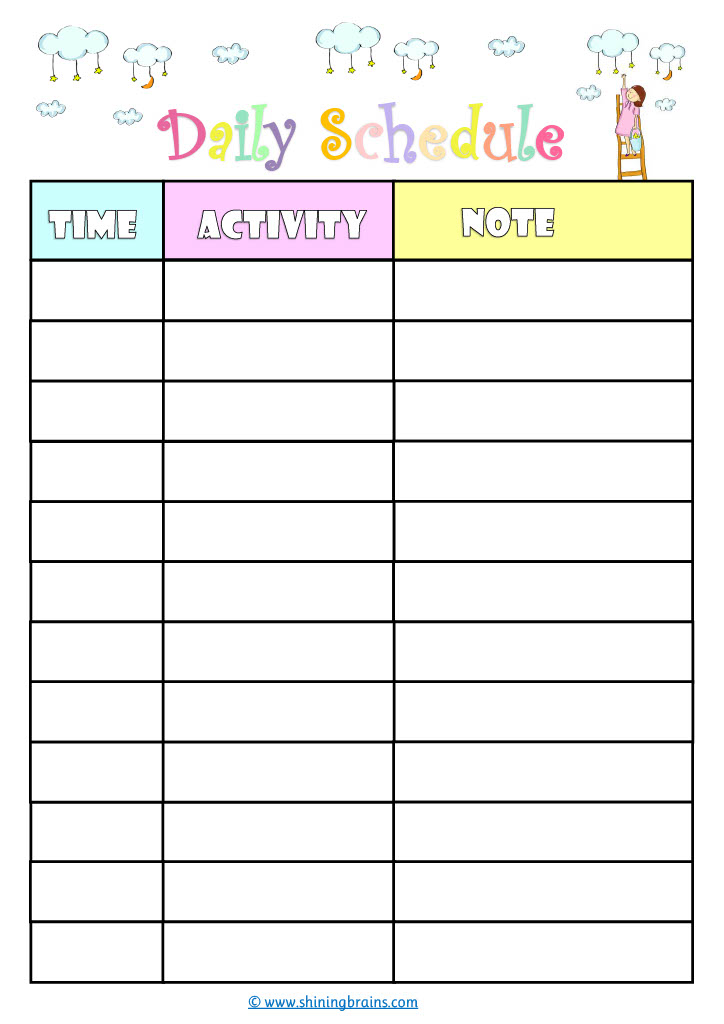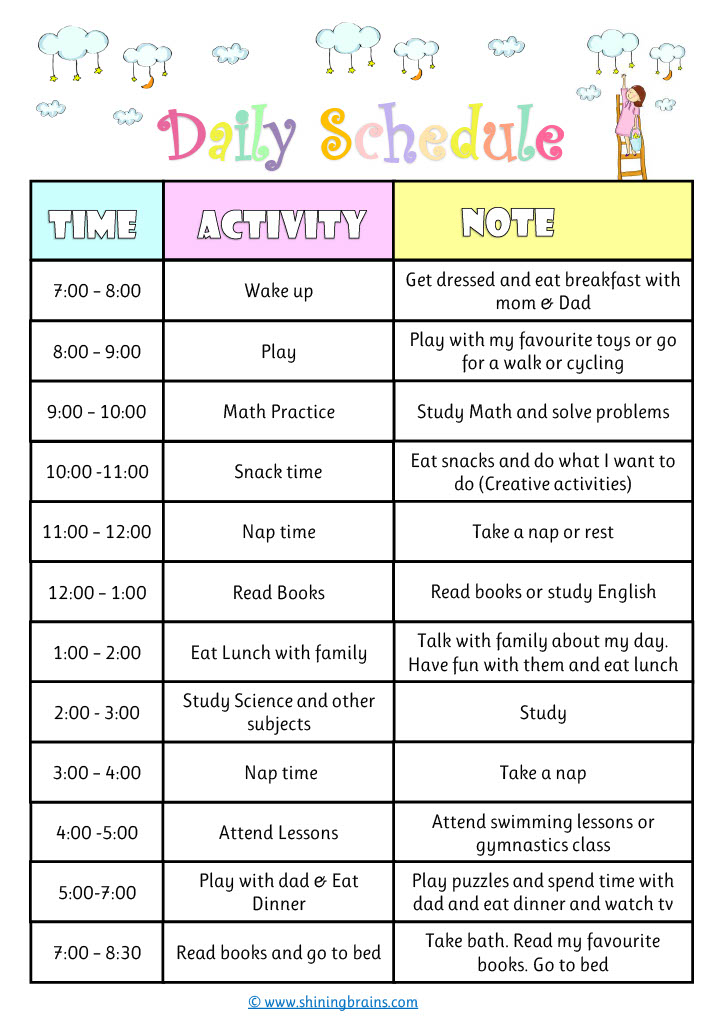 Related: Check our list of free timetable templates and planners for kids
Editable daily schedule for kids
Fill the timetable template according to your requirements and print it. It is easily editable. Parents, teachers or kids anyone can use these to manage their daily routines. If you are a person who wants everything organized and scheduled then, this template is indeed for you. With the help of this template, you can see your whole day in a flash.
Click the pictures below to download the editable ppt file.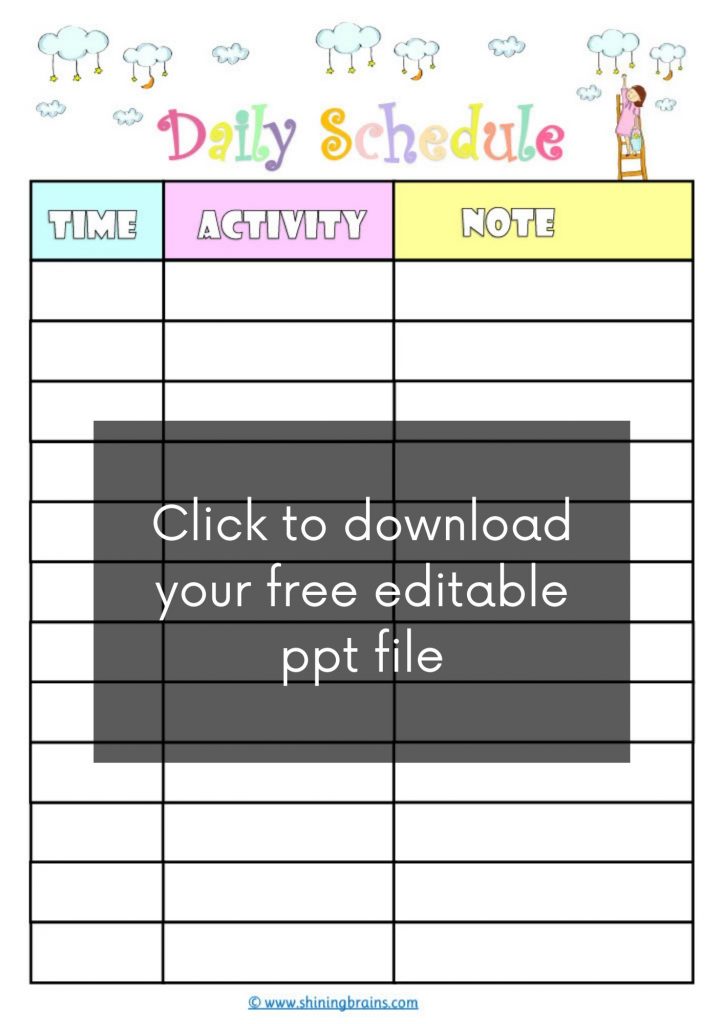 Use this already filled template if you only want to make a few changes.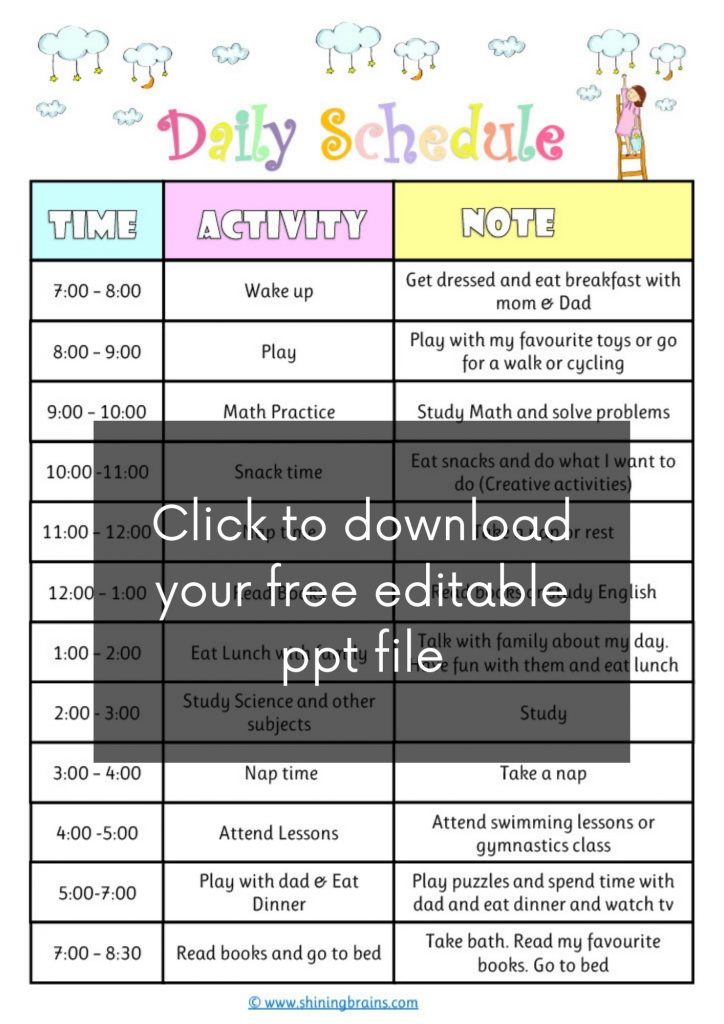 Timetable templates for your little muchkins.