Are you on the hunt for fun alphabet worksheets? Most children start to recognise letters at an early age. Kindergarten alphabet worksheets are a great resource for teachers and parents to help young children learn and practice the alphabet. Once your kid starts recognising the letters and words, test the child's ability to recognise letters and words to polish their skills. To achieve this, you can use these colourful and interactive letters printables. These alphabet worksheets will help to increase the child's interest in learning new words.
Related: Alphabet Display Posters
Alphabet Worksheets for kindergarten – A B C Printable Worksheets
We have designed these worksheets to introduce children to the letters of the alphabet, as well as teach them the basic skills needed to write and recognize each letter.
Here are some types of kindergarten alphabet worksheets that you can download for free:
Match the uppercase letter with its lowercase letter alphabet worksheets
The first activity has uppercase letters displayed on one side with the related picture and lowercase letters are shown on the other side. The kid has to find and match the uppercase letter with its lowercase letter.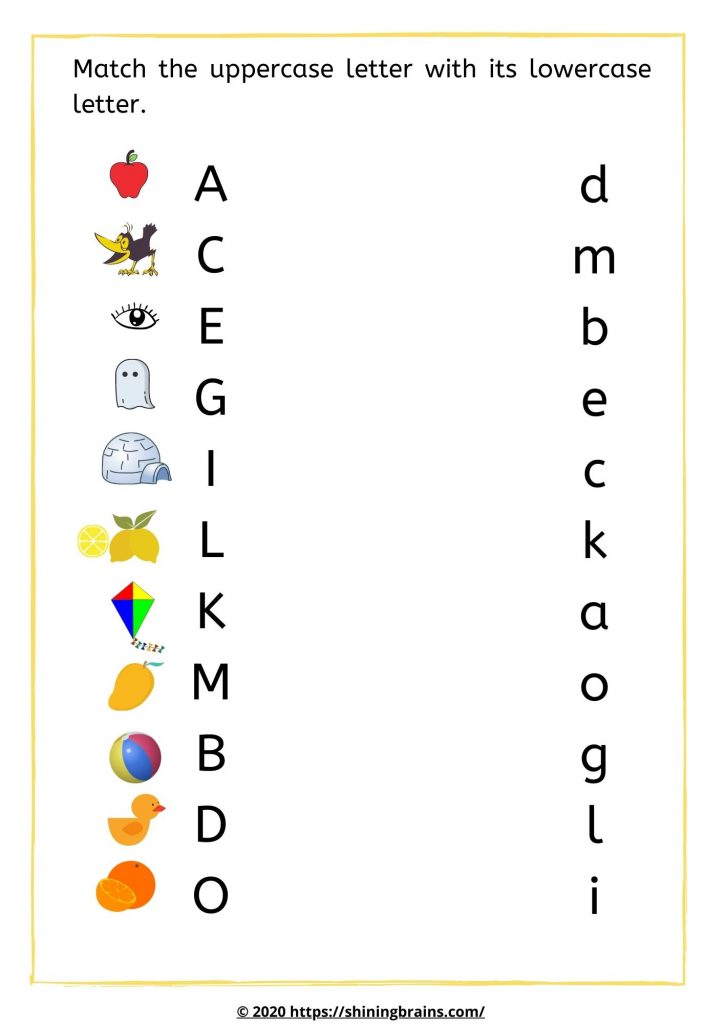 In the second activity, each picture is missing the first letter of the word. The children need to look at the picture, spell the word and sound the beginning letter of the word. These alphabet worksheets will help the children in recognising the sounds and phonics.
Beginning sound worksheets
These alphabet worksheets will help kids learn about the beginning sound and letters.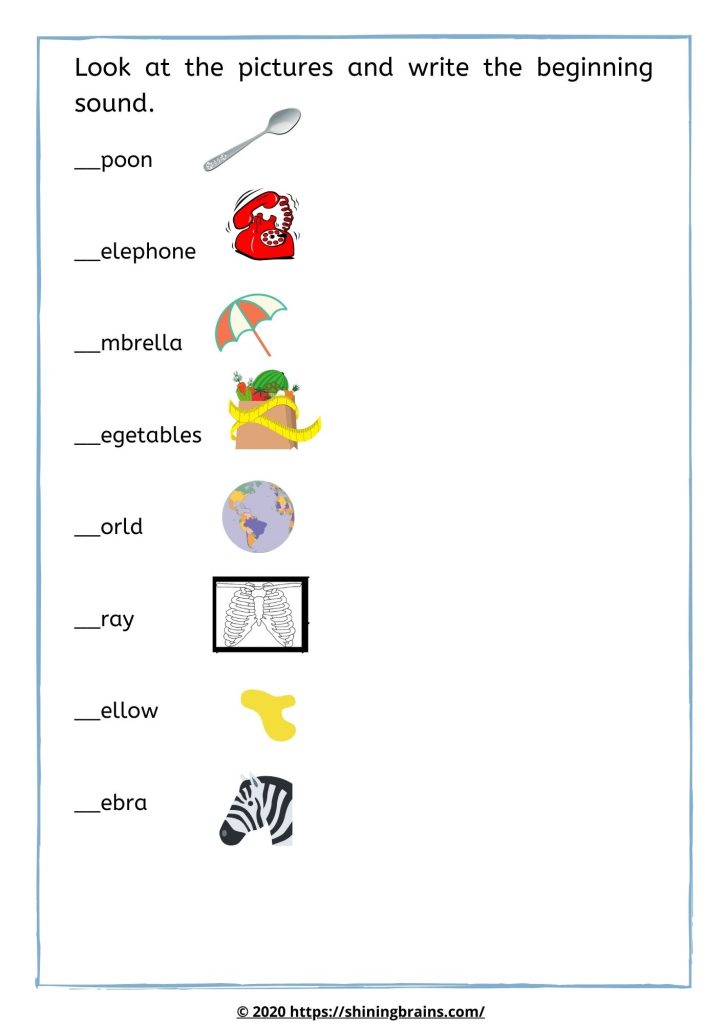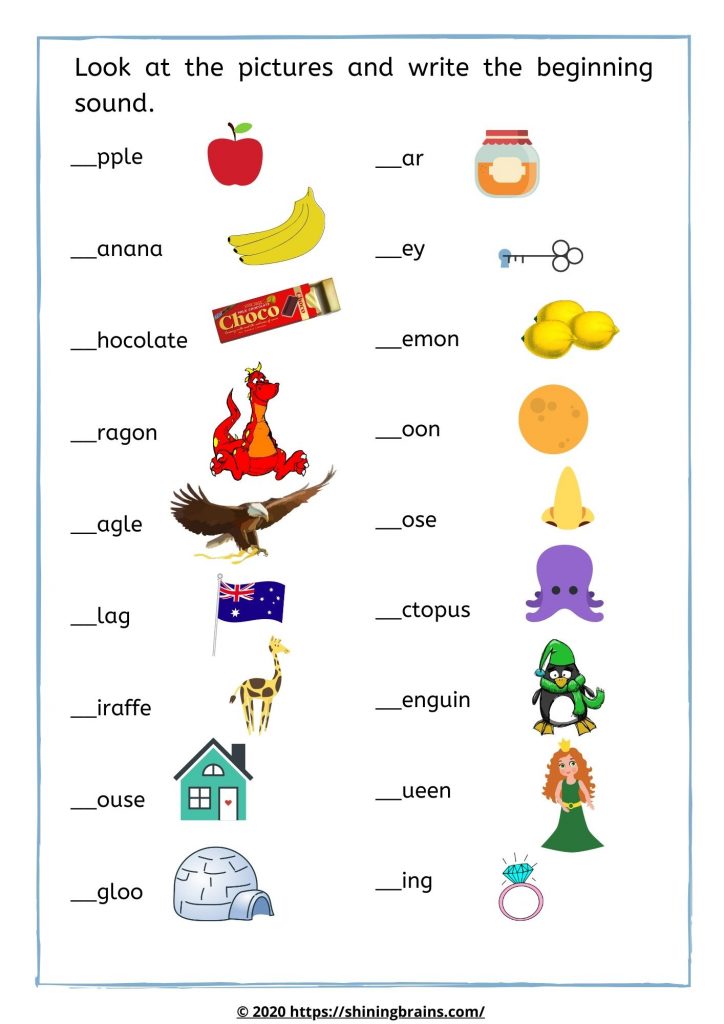 Tracing Letters Worksheets
These worksheets feature dotted lines for each letter of the alphabet, allowing children to trace over the lines and practice their letter formation. These worksheets can be used as a fun and engaging way to reinforce the alphabet and build a strong foundation for future learning.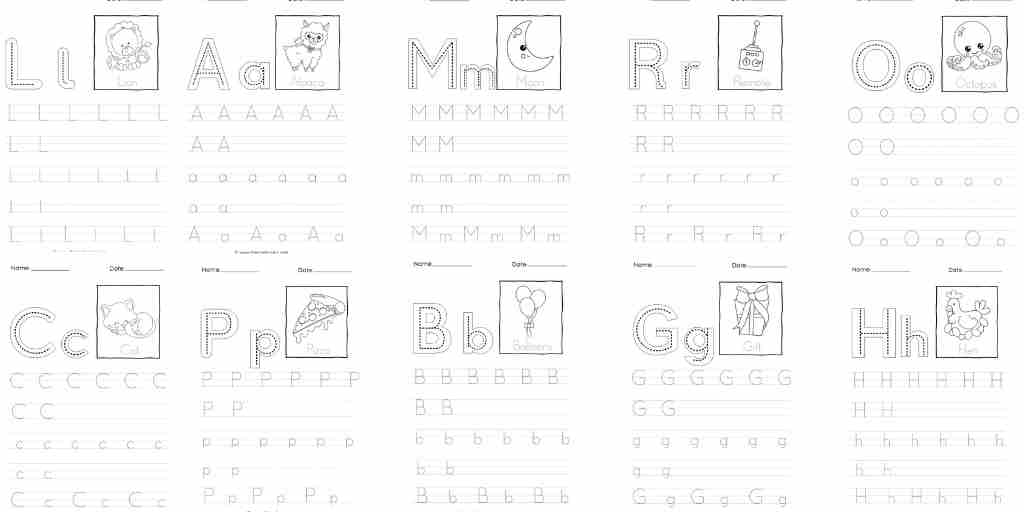 Visit here to download the tracing letters worksheets for each letter.
Missing Letters Worksheets
This activity contains pictures with their names missing some letters. The children need to look at the picture and write the missing letter this will help the children excel in their spelling. This activity is a great way to test their spelling skills.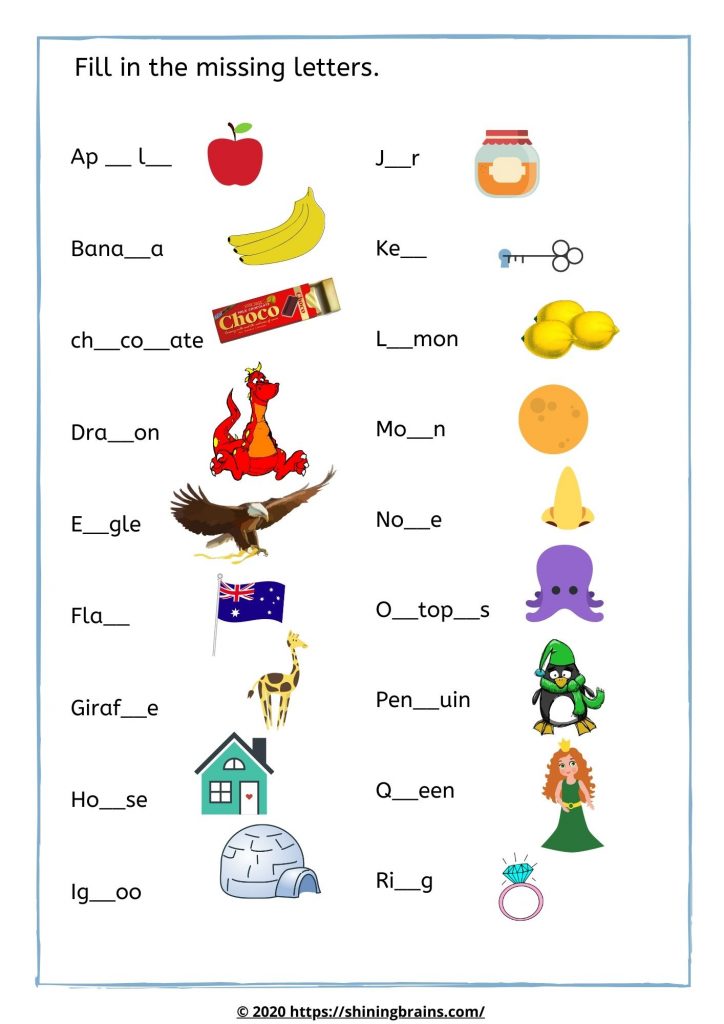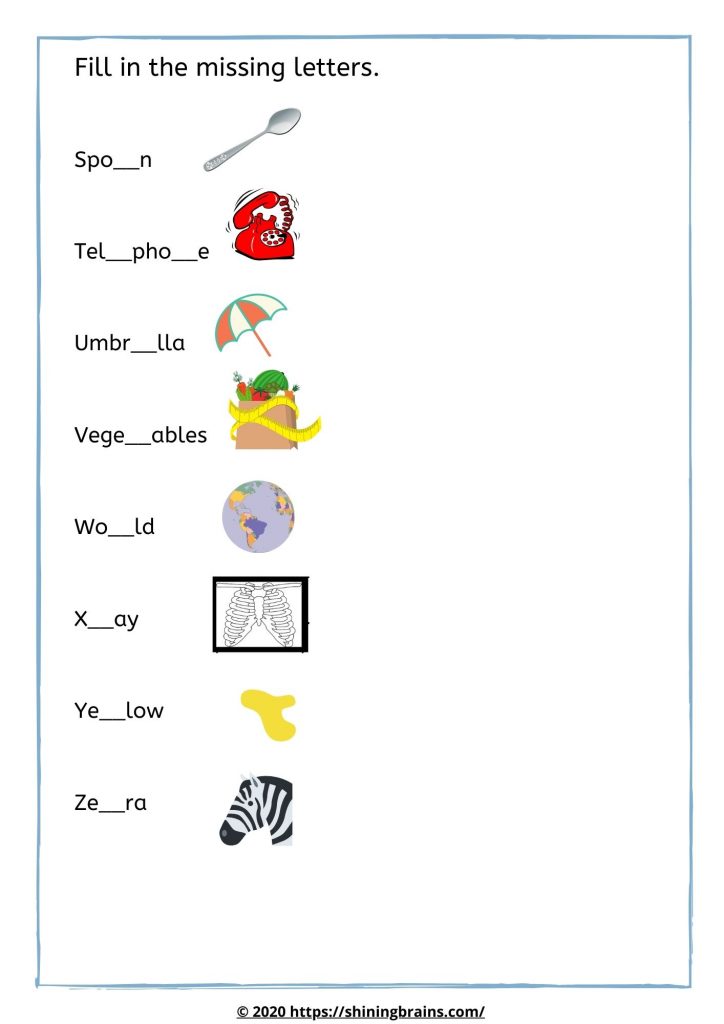 Matching the animals' pictures with their beginning letters worksheets
In this last matching alphabets with pictures activity, children need to join the picture of the animal with the correct alphabet with which the animal name starts. This activity will strengthen their spelling skills by challenging their young minds. First of all, teach the kids with the help of the answer sheet provided about all the animals. These alphabet printables are perfect for preschool and kindergarten kids. This alphabet worksheets activity will increase your child's knowledge.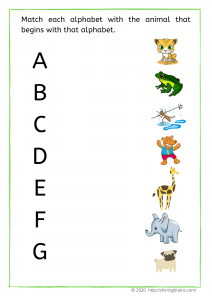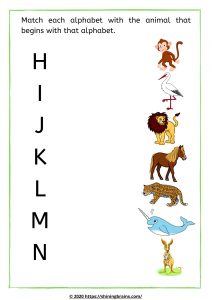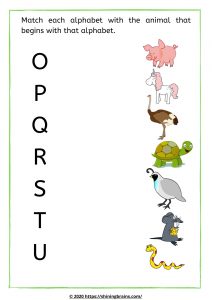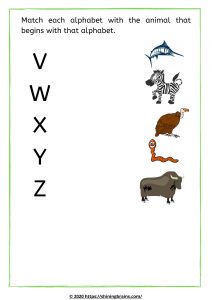 Related: CVC Words Worksheets