Do you want to educate your kids on how to manage time? The best way to teach it is by helping them to make a schedule of their daily routine. A proper timetable for kids will ensure that none of their time is gone to waste. They will conduct their tasks with more confidence as there will be more security and reassurance. Children will know what is coming next and will plan things better. Let's say your child makes a few mistakes one day; this experience will teach them to set expectations and benchmarks that they have to surpass. Eventually, they will gain a firm grim and excel in no time. You can use a timetable template to ensure you organize time perfectly.
We have created these beautiful weekly timetables for kids that will help your kids plan their whole day. We are sure kids are going to be obsessed with their timetable template. Make sure your kids try to complete tasks on time and follow the timetable.
Related: Fun activities for kids during school holidays
You can also laminate these timetables and planners to use them as dry erase planners.
Print the pdf file by clicking the pictures below.
Timetable for Kids – Free Printable Timetable Template
This pink timetable is perfect for girls. Your little sweetheart will surely love to decorate it and follow the routine. This timetable will keep her engaged throughout the day.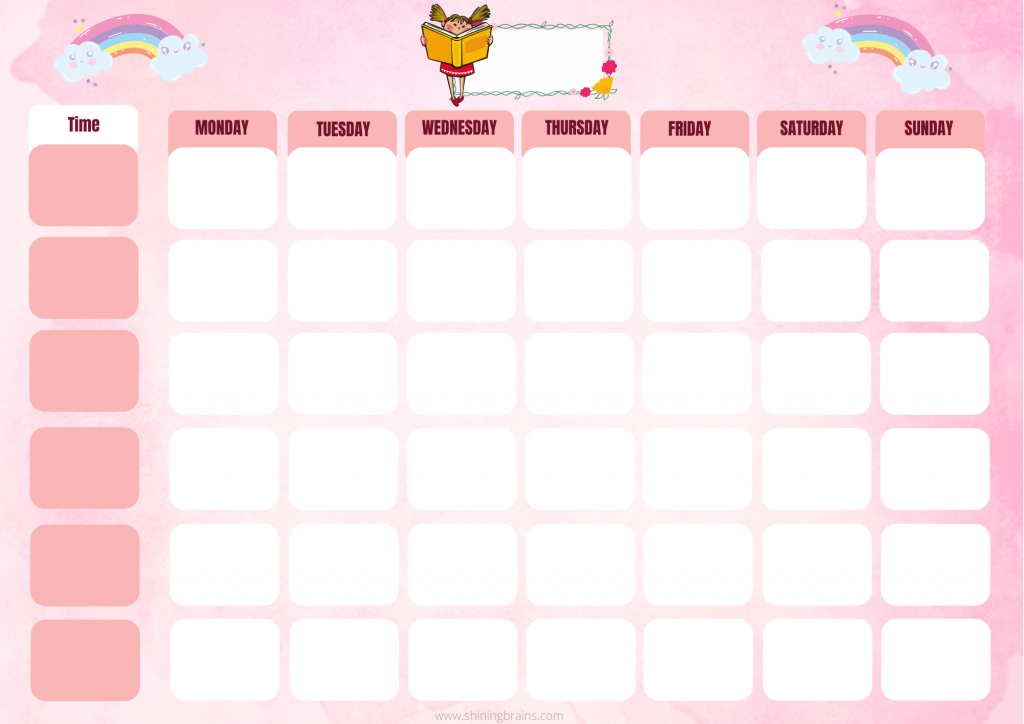 For the boys who love the blue colour, this is something they are totally going to use. This blue timetable is ideal for your little buddy. Get these naughty munchkins to style and go around with this timetable to achieve the best results in school.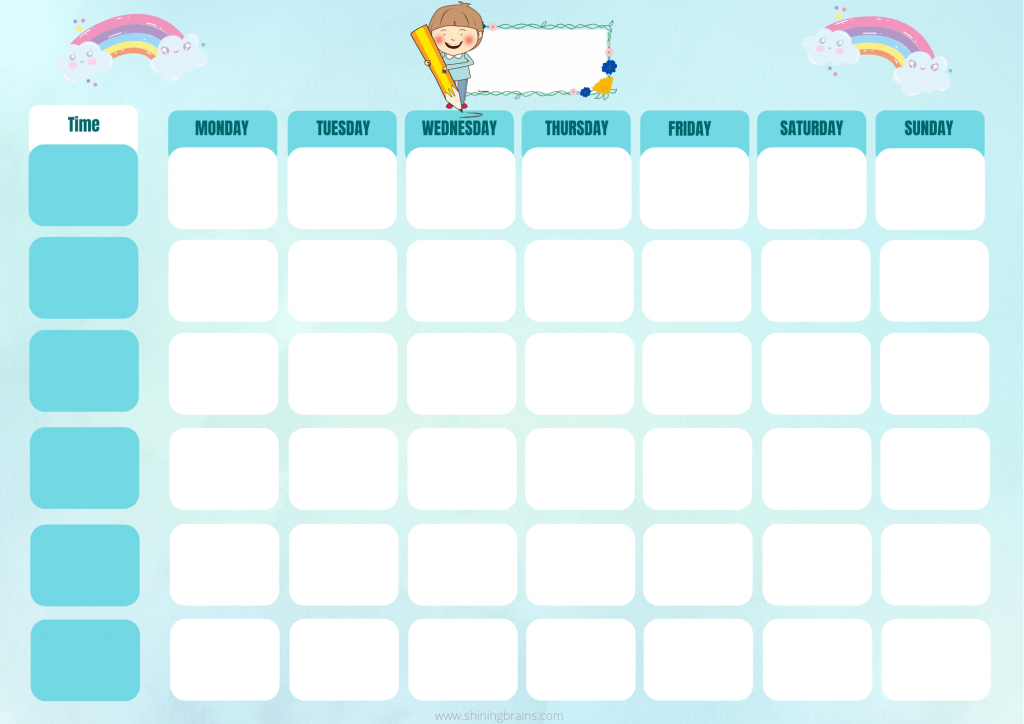 We have a list of timetables, daily planners, weekly planners and monthly planners for kids and youngsters. Click the button below to check them out.
Best Daily Schedule for kids
Editable daily schedule for kids. Click the picture below to download.
Weekly Planner Templates for kids
If you are looking for a weekly timetable template for kids, here it is. Now your kids can plan their whole week and can set priorities and create to-do lists. Click on the image below for weekly planner templates for kids.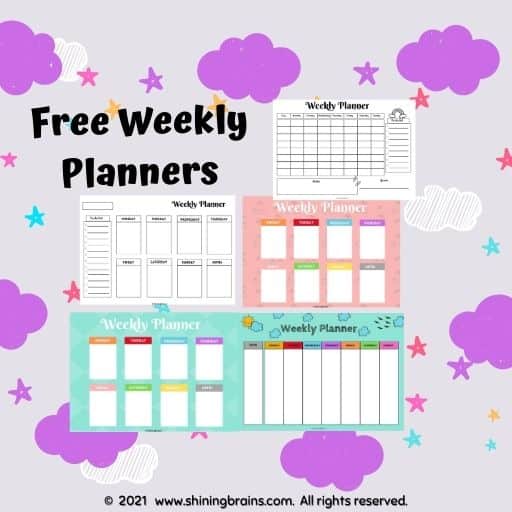 Daily planner
Plan your days with your little one with this beautiful free daily planner. You can also make a binder using it. You can also print this daily planner to surprise your younger one with the perfect planner.
Study timetable for Kids
This fun, colourful study timetable is perfect for kids of all ages. This timetable is perfect to use during exam days. Kids can assign a particular time to each subject. They can laminate it and can paste it into their room.
Related: Best study timetable for students
If your kids love any other colour, let us know. We will try our best to make a timetable for your little angel.
I hope you enjoy these amazing printable timetables.