Planning your day is important for both kids and elders. It ensures that we are living a balanced life. It also gives satisfaction that our life is in our control. This daily planner will get the whole family organized.
5 Tips to make a best daily planner that meet your needs
Set goals and prioritise them in your planner.
Set a time limit to complete each task and add extra time to it. In case something more important comes up, you will have more time.
Always add breaks between your daily routine. So, you don't get tired.
Make a plan in your mind, then write it on your planner.
Use a planner software or google calendar to remind you in case you forget to check your daily planner book.
Write motivational lines or inspirational quotes on your daily planner to keep you going.
We have made a beautiful free daily planner for you to include in your binder or diary. This planner will help you visualize your complete day and will help you manage it in minutes.
Click the image below to open and download the planner free printable PDF.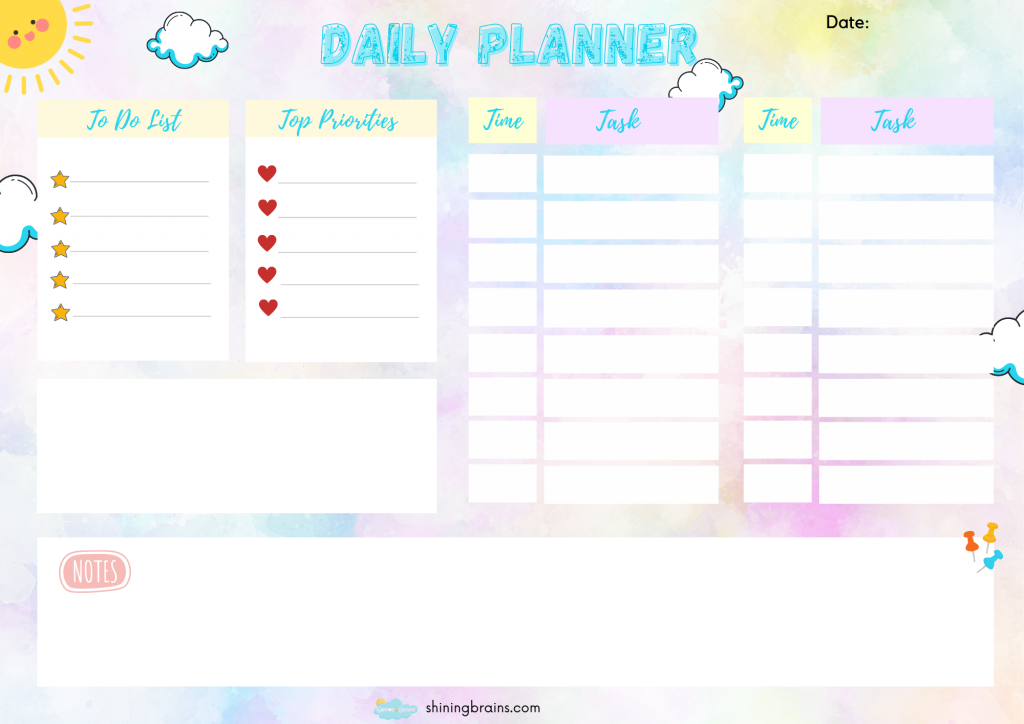 How to use this daily planner?
Print planner sheets for a month and make a diary or binder of it. You can also use our monthly planner, weekly planner and timetable in this binder to make it more interesting and helpful. Make this daily planner binder for your kids or some friend, everyone will love your effort.