Are you looking for some fun activities for your kids during the school closure? We have compiled 24 productive activities for your kids which they can do at the comfort of their home during this quarantine time. Make your kids learn with these fun and exciting activities.
Related: Free Pink and Blue Timetable for kids
Print the pdf file by clicking the picture below or by clicking the download button.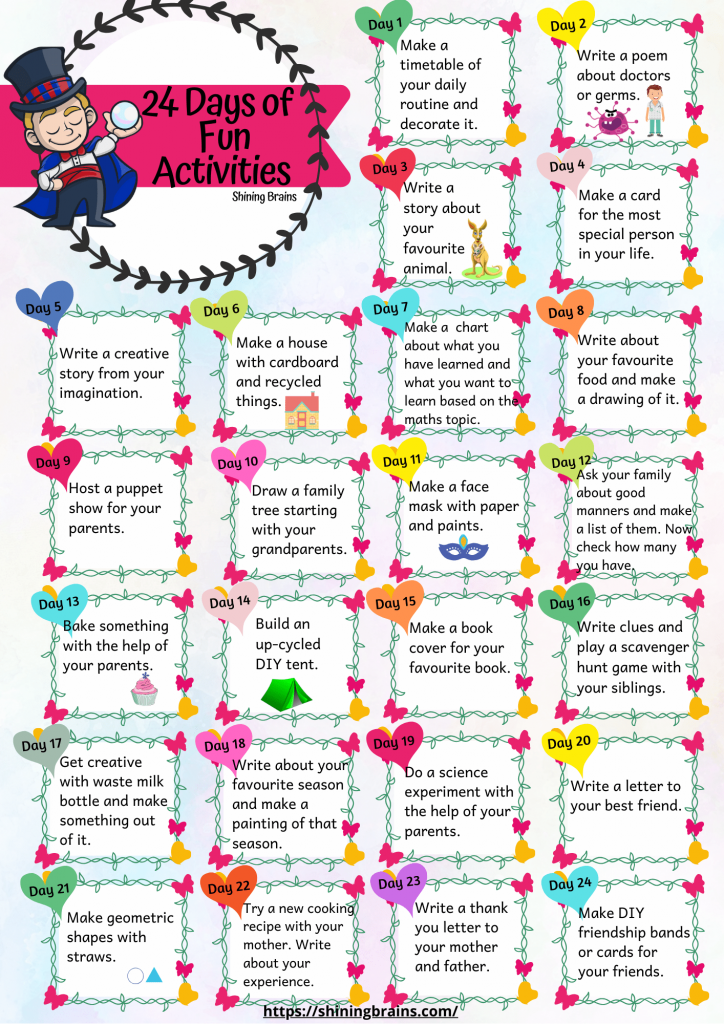 Related: All About Me Printables
The activities include
Make a timetable of your daily routine and decorate it.
Write a poem about doctors or germs.
Write a story about your favourite animal.
Make a card for the most special person in your life.
Write a creative story from your imagination.
Make a house with cardboard and recycled things.
Make a chart about what you have learned and what you want to learn based on the maths topic.
Write about your favourite food and make a drawing of it.
Host a puppet show for your parents.
Draw a family tree starting with your grandparents
Make a face mask with paper and paints.
Ask your family about good manners and make a list of them. Now check how many you have.
Bake something with the help of your parents.
Build an up-cycled DIY tent.
Make a book cover for your favourite book.
Write clues and play a scavenger hunt game with your siblings.
Get creative with waste milk bottle and make something out of it.
Write about your favourite season and make a painting of that season.
Do a science experiment with the help of your parents.
Write a letter to your best friend.
Make geometric shapes with straws.
Try a new cooking recipe with your mother. Write about your experience.
Write a thank you letter to your mother and father.
Make DIY friendship bands or cards for your friends.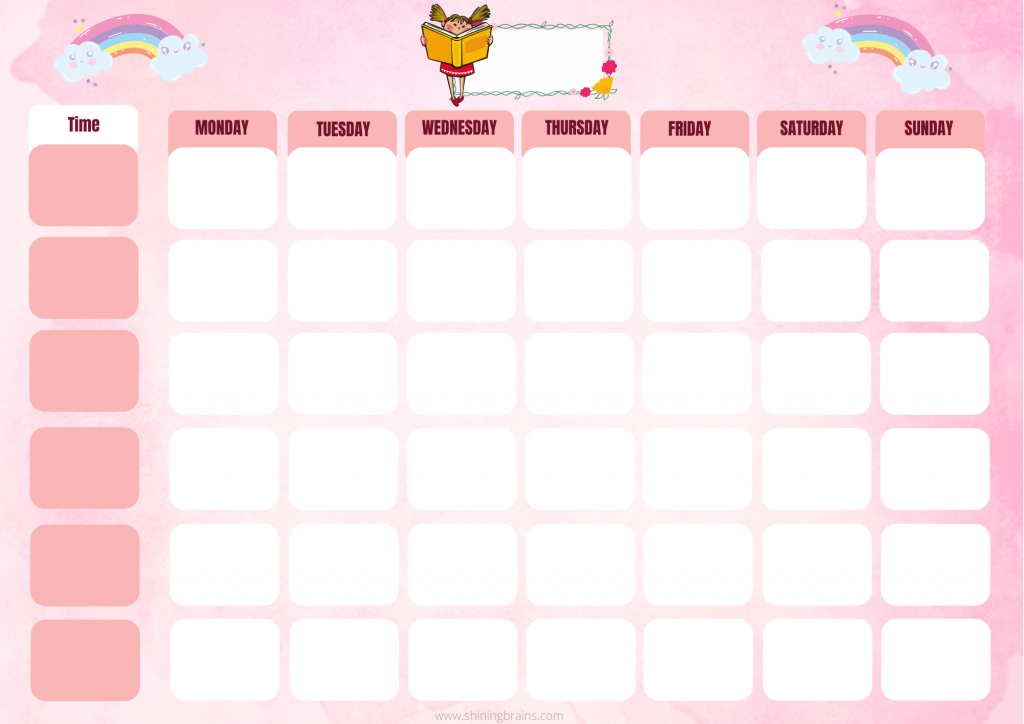 Related: DIY Cardboard Clock