A CVC word is made up of a consonant, vowel and consonant sound. Examples are bat, cat, dog, sun etc. We have made these kindergarten free worksheets to help your students master CVC (consonant vowel consonant) words. These kindergarten worksheets will test their ability to blend sounds.
Related: Beginning Consonant Worksheets
Print the PDF file by clicking the pictures below.
The first activity is to fill in the missing vowels. Words include cat, hut, jet, cow, dog, jam, pig, bus, can, red, zip, fan, hen, bat, sun, fox.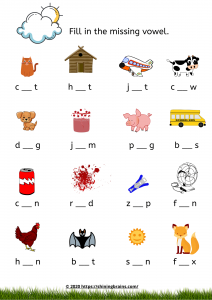 Match the pictures to the correct words. Words include ham, mug, pin, cup, mop, men, hat, bed.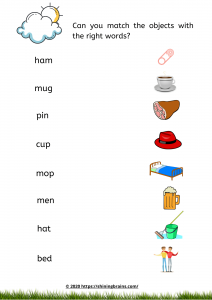 Write the beginning, middle and ending sounds. Words include bug, hat, cow, boy, van or bus, map, rat, jug, net, pen, jet, hen.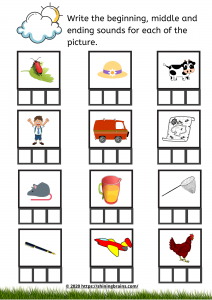 Cut and paste the words to match the pictures.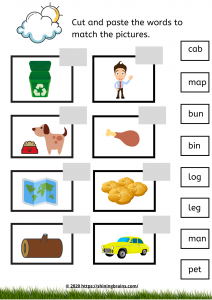 Make the words by joining the correct letters. Words include nut, sun, tap, zip, web, hut, bed, bat.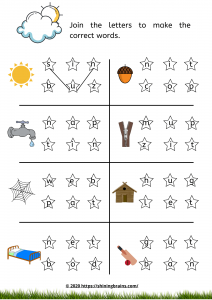 Also, Check: Easter themed Free Worksheets