Consonants are speech sounds that are not a vowel (a, e, i, o, u). The process of learning to read is not easy. Identifying beginning consonant sounds can help prepare your child to read. You can use these attractive colourful worksheets when teaching your students to distinguish initial consonant sounds. There are 5 free consonant worksheets to download.
Related: CVC Words Worksheets
Print the PDF file by clicking the pictures below.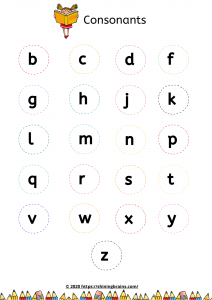 Read the letter. Say the sound it makes. Circle the picture that does not begin with the sound.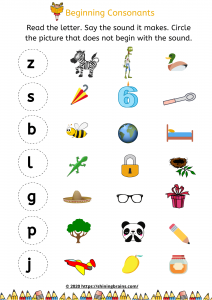 Fill in the beginning consonant letter for each word. Words include rainbow, fire, dog, book, tree, rain, leaf, boat.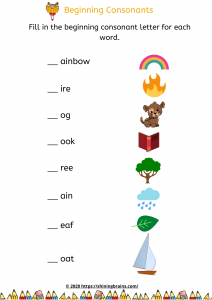 Say the names of the pictures. Circle the letter you hear at the beginning of each word. Words include moon, snake, fish, cloud, bee, hut, donkey, cat, kite, frog, train, nest, jam, pig.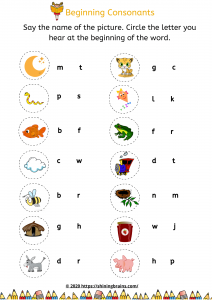 Say the names of the pictures and draw a line to the correct beginning sound.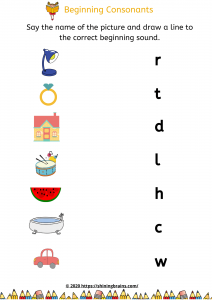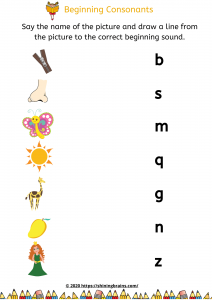 Also, check: 2-D Shapes Worksheets