Are you looking for a indepth book review writing template for older kids? Then this 5 pages book report template is perfect for them. This simple yet interactive template will help kids elaborate their understanding of the book and their opinion about it.
The Questions included in this book report writing template are
Title, author and genre of the book.
Summarize the plot of the book.
Which characters in the book did you like the most and why?
Which characters in the book did you like the least and why?
Share the things that you feel could be improved in the book.
Share your opinion about the book.
How would you rate this book from 1 – 10? Explain your answer.
Will you recommend this book to your friends and why?
In Depth Book Review Writing Template
This book review writing template has all the questions you want kids to answer. This template is perfect for ks3, ks4, ks5 and ks6 kids.
Kids will write their name, title and author of the book on the first page. They can draw an illustration of the book cover or their favourite part in the book.
Find the download button at the end of this page.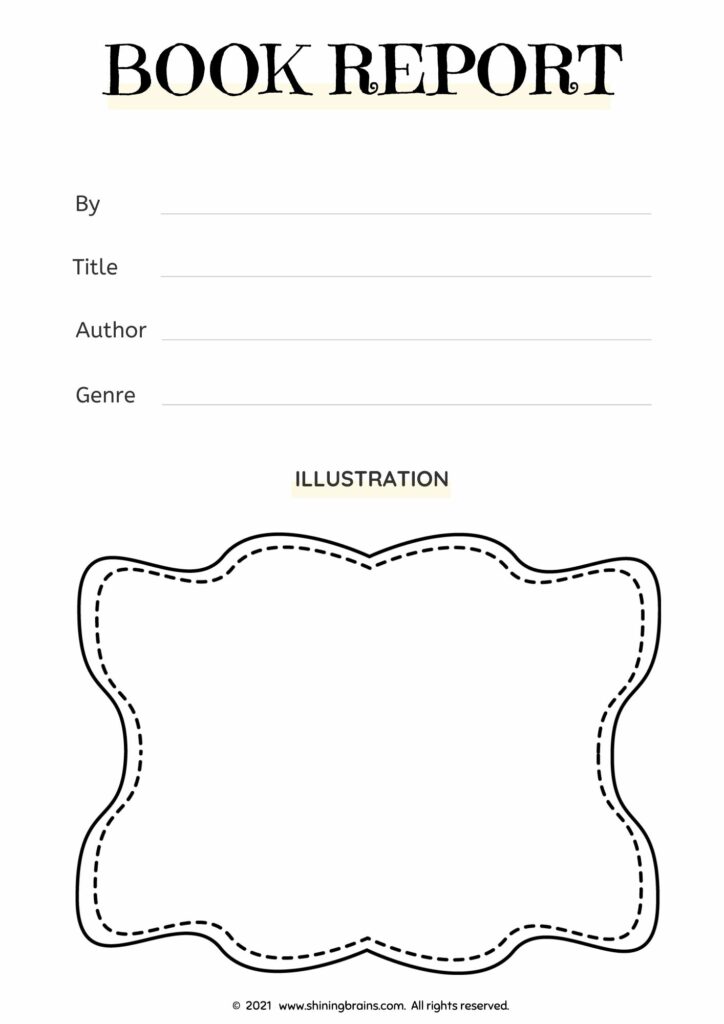 The next step is to summarize the plot of the book. They can write a short story by highlighting the key points of the story.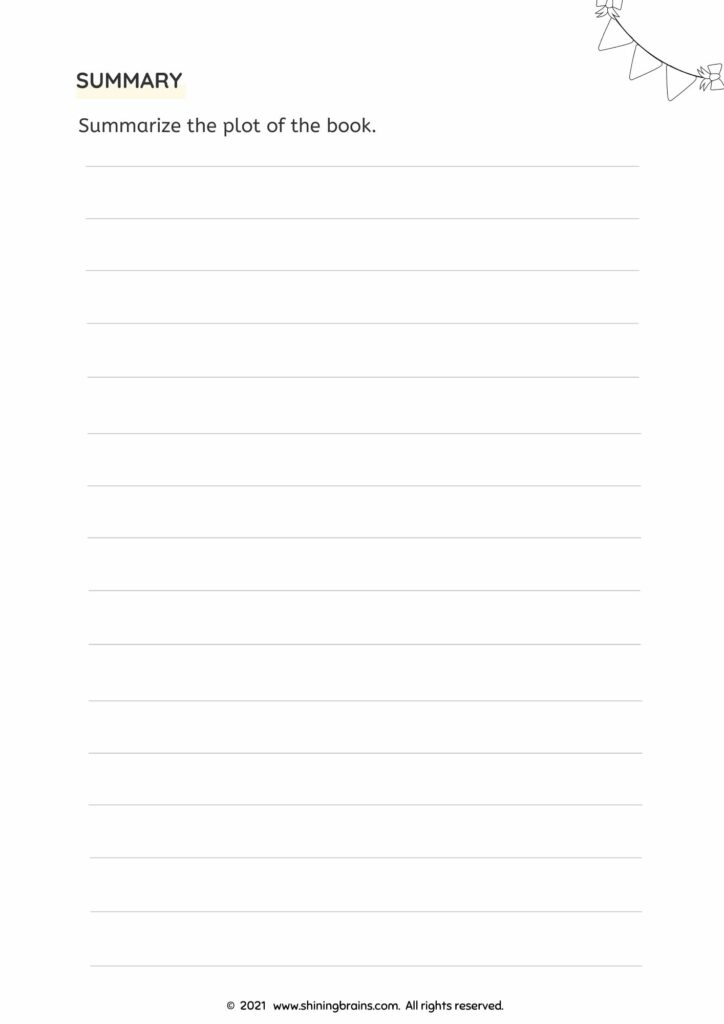 On the third page, children will share their favourite and unfavourite characters of the book. They can share their traits and why they have such feelings about the particular characters.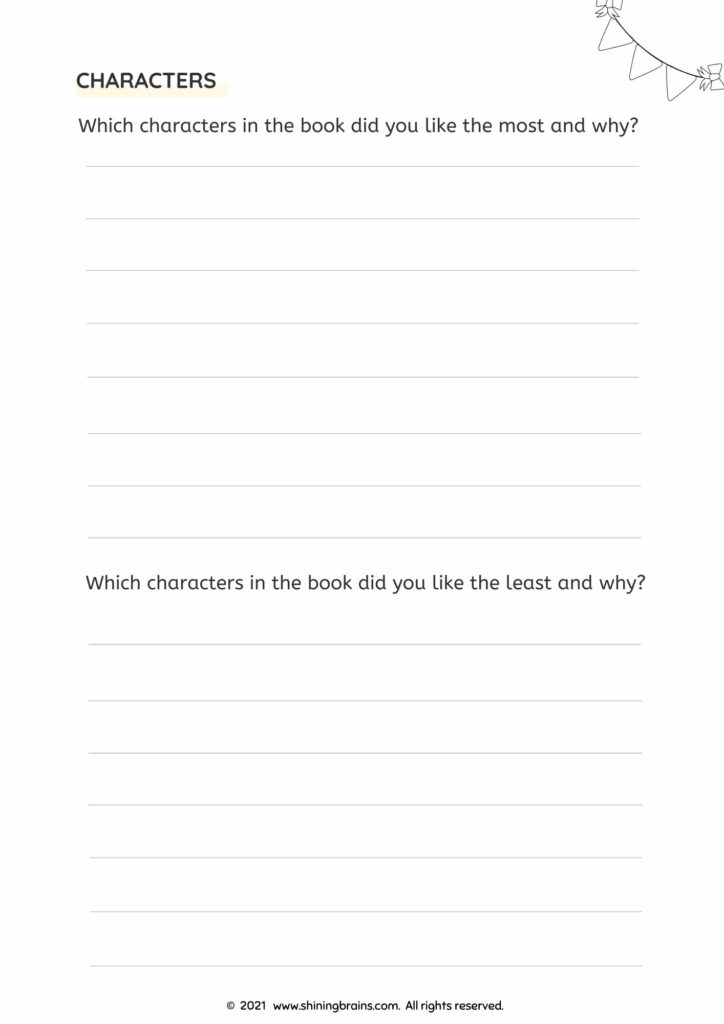 The most fun part is kids can also share their opinion about the book and the areas where they feel the depth is missing. And they suggest some ideas to improve the book storyline.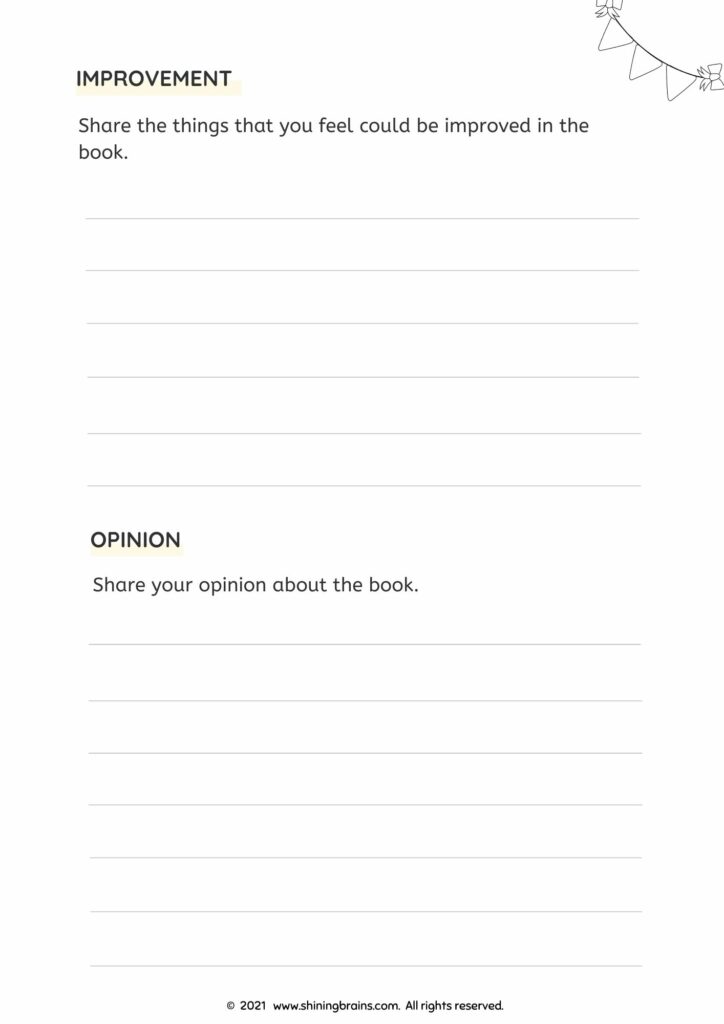 The last page is where kids can give a rating to the book. They can also explain why they give this rating.