This book report writing template can serve as a significant activity for kids to share their views about the book they just finished reading. This fun worksheet is perfect for young children. Get the kids to share their opinion about the book and make them comfortable in sharing their thoughts.
This book review template is ideal for ks1 and ks2 kids. It is a great classroom activity. Parents can also use it to indulge their kids in reading and writing activities.
Book report writing could also serve as a fantastic EYLF activity.
How to use this book report template?
When your child finishes a book, have them fill out this book review template. Kids will have to write the title and author name of the book. After this, they can share their review by continuing the sentences. Kids will also polish their illustrating skills by drawing book covers.
Book Report Template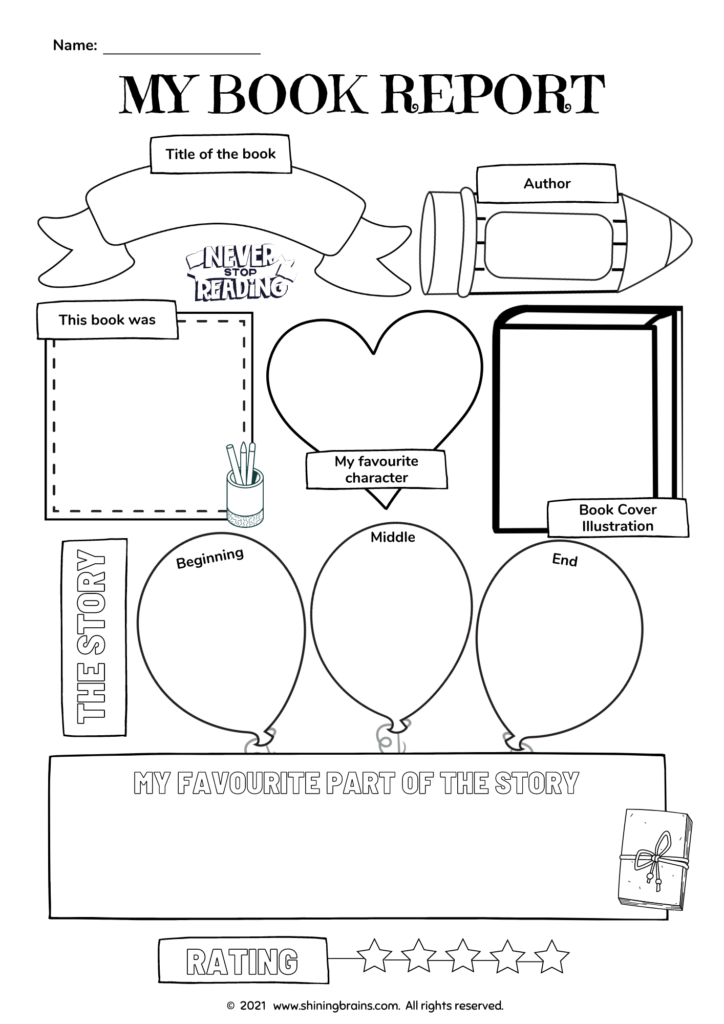 Related: Book Reviews Templates