Are you looking for a simple book report template for ks1, ks2 and ks3 kids? You are at the right place. This one-page book review template is perfect for all primary education kids.
How to use this book report template?
When your child finishes a book, have them fill out this template. This book report template will help ks1, ks2, and ks3 kids in developing good narration skills. This book report template includes the following questions:
What was the title of the book?
Who was the author of the book?
Give a summary of the plot.
What did you learn from reading this book?
Which characters in the book did you like the most and why?
Will you recommend this book to your friends and why?
Book Report / Book Review Template Worksheet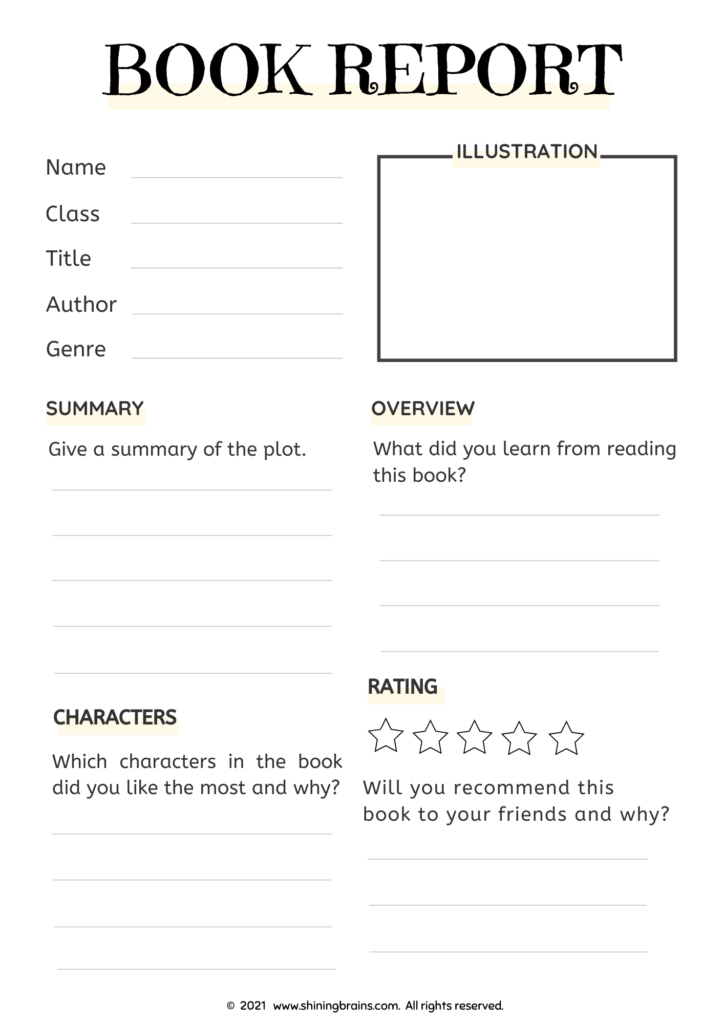 Related: Book Reviews Templates