Are you looking for cute colouring pages of unicorns for your little one to colour in? We have listed some of our adorable and appealing free unicorn colouring pages printables for kids and adults. From fantasy movies to kids birthday parties, you often get a glimpse of this beloved creature. Either we are talking about harry potter or despicable me, I am sure kids would have noticed the presence of unicorns in these classics. Kids often make-believe about such cute loving creatures. So what can be more wonderful than giving them their favourite beasts colouring pages to colour in.
We have shared some enchanting and cute colouring pages of unicorns. These free unicorn colouring pages printables are also helpful in developing fine motor skills and encourages focus and creativity.
What is a unicorn?
A unicorn is a mystic animal that looks just like a horse or goat. It is usually white and considered to have colourful rainbow-themed hairs with a single horn on its forehead.
How to use these Free Unicorn printable colouring pages?
Download your favourite unicorn colouring page printable PDF. Print it and hand it over to your kid. Engage your kids with this printable by letting them colour and enrich it with their imagination.
These colouring pages are perfect for kids of all ages. So go ahead and print these lovely cute colouring pages of unicorns for your classroom or home.
Free Colouring Pages of unicorns
Click the pictures to download colouring sheets.
I love unicorns colouring printable with pegasus.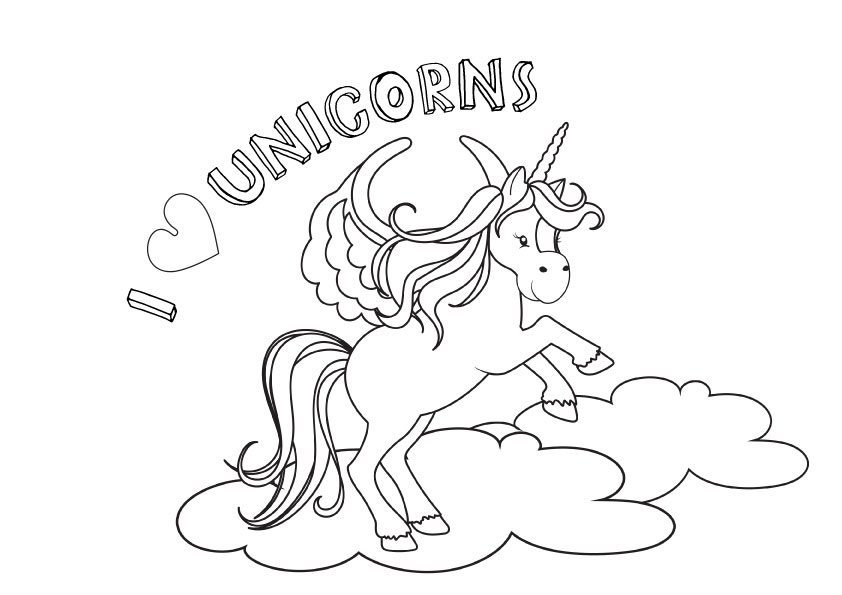 Unicorn colouring sheet with cattle and rainbow, perfect for eylf kids.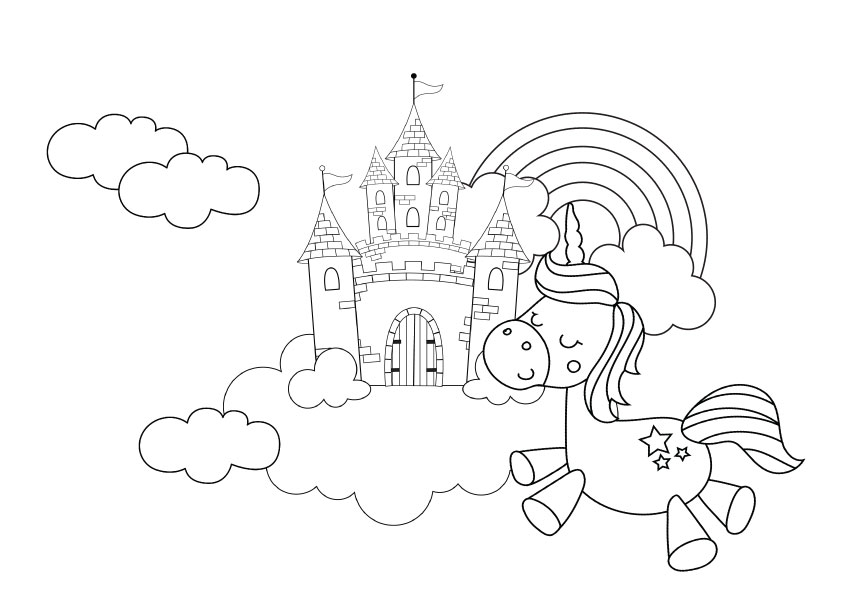 Narwhal colouring sheet for the kids who want to meet the unicorn of the sea.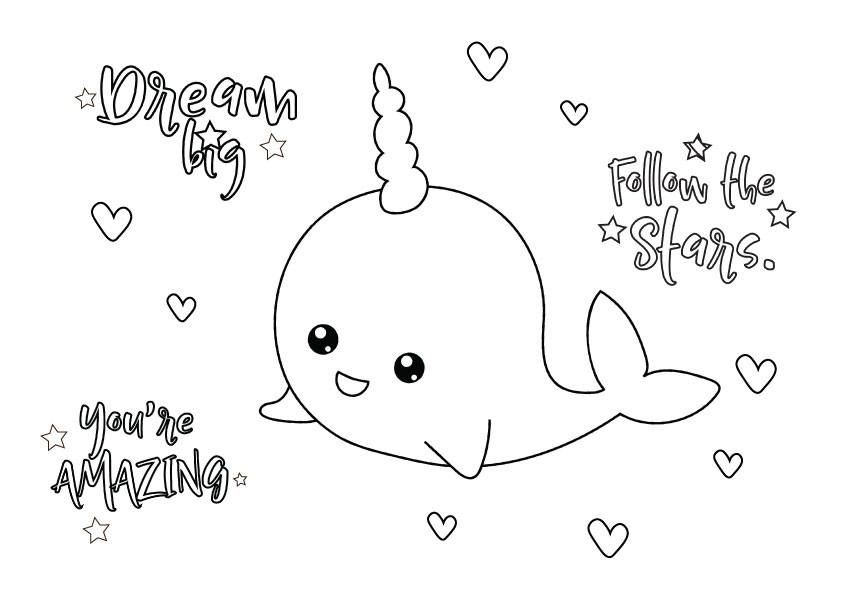 Cute magical unicorn colouring sheet with rainbow.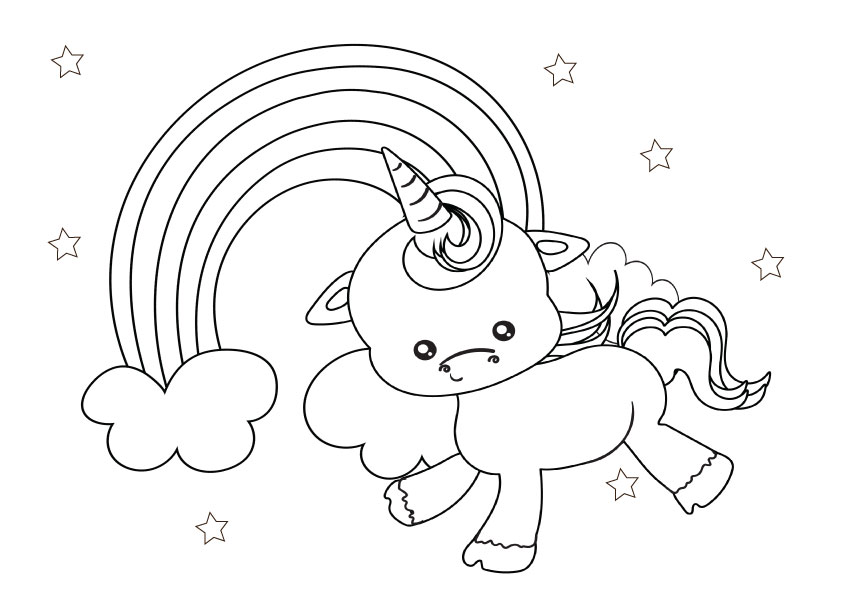 Beautiful unicorn colouring page with clouds.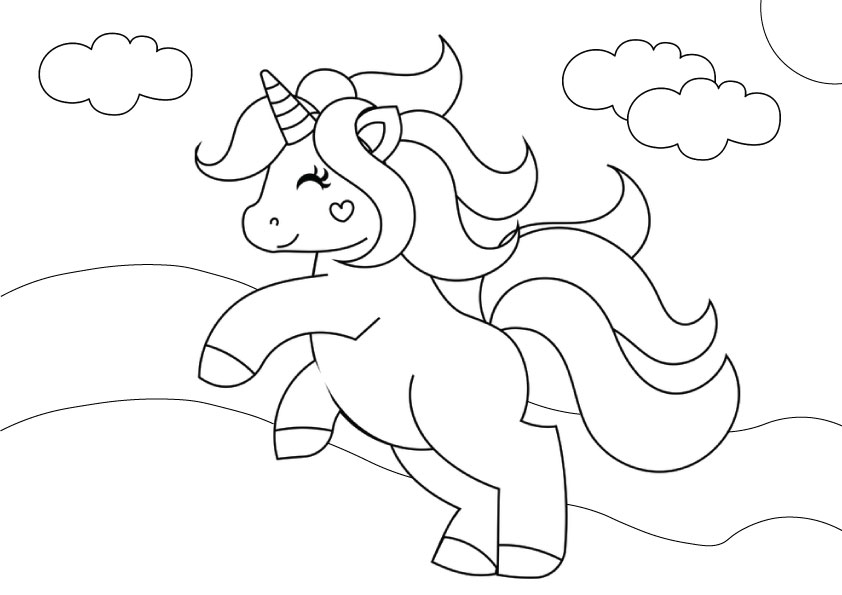 Unicorn frame colouring.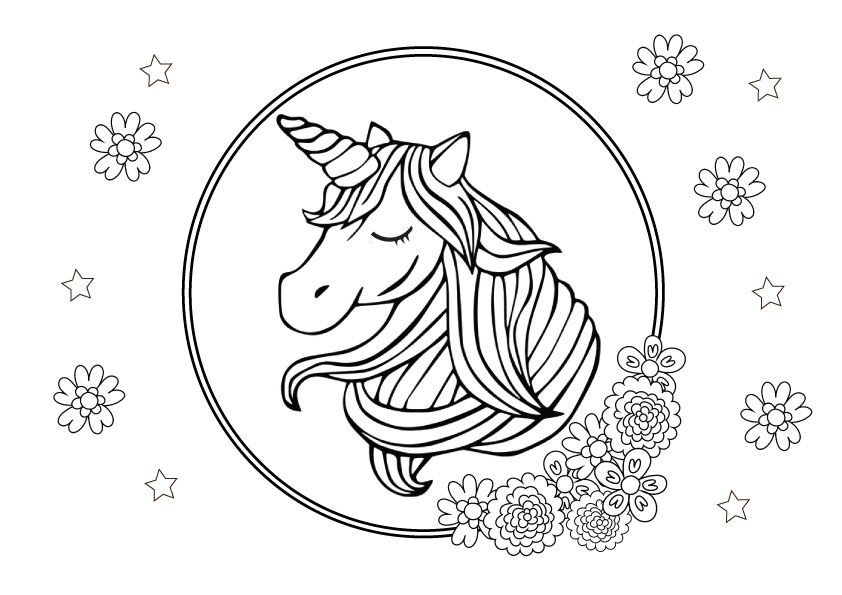 Colouring sheet with the unicorn in the jungle.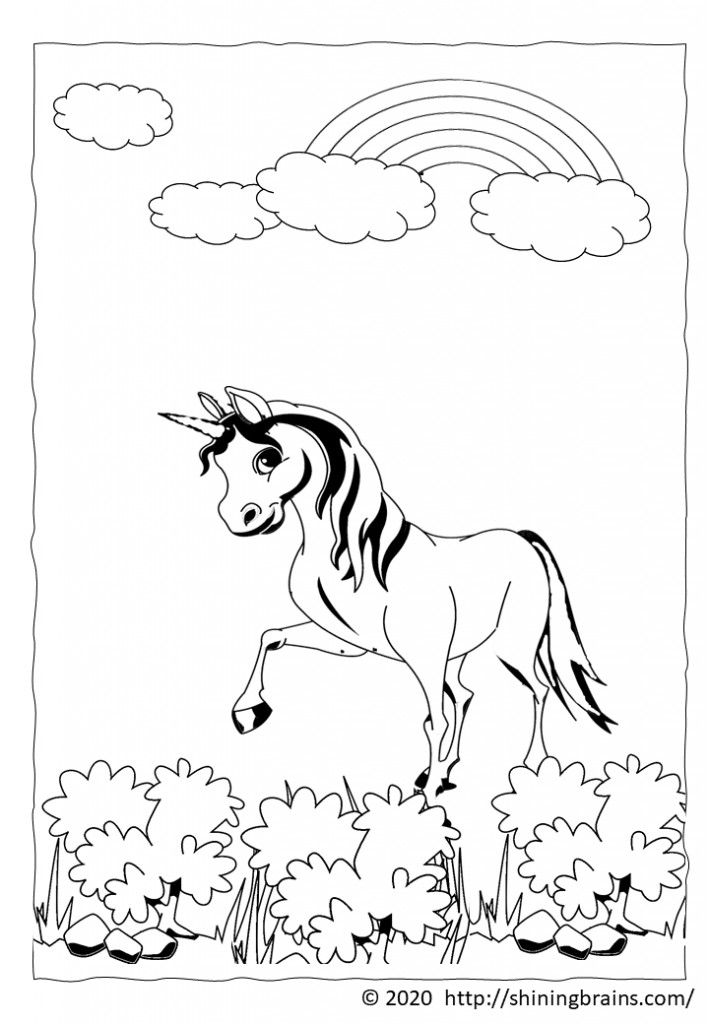 Magical Facts about Unicorns
1) The word unicorn comes from the Latin unicornis, which means 'having one horn'.
2) Mostly it is believed that a unicorn has wings while a unicorn has no wings. The unicorn-like creature with wings is called a pegasus.
3) A unicorn is a symbol of purity, freedom and magic.
4) The unicorn horn is called alicorn, and it is supposed to be very powerful. It is considered to have many healing powers and can purify water.
5) Narwhals are called the unicorn of the sea because of their horn-like tusk with special abilities.
6) Unicorns single touch can remove poison effect and evil influence.
7) Unicorns avoid contact with humans. They are mostly found in the moonlight or by the sea in the movies.
8) Unicorns can be of any colour.
9) The unicorn appeared in ancient greek methodology by Ctesias. According to Ctesias, a unicorn has a multicoloured horn and blue eyes.
10) Marco Polo assumed rhinoceros as unicorns and called them ugly in his writings.