Help the kids develop number sense with these fun ten frames math worksheets. These worksheets can be used by both parents and teachers. This resource helps students create a visual image of a number in their minds. Ten frames are also a great tool in teaching addition, subtraction and comparison to kindergarten and grade/year 1 student. It can also be used with year 2 kids by increasing the frames. You can take it up to a hundred frames or more.
What are Ten Frames?
Ten frames are rectangular frames that are separated into two rows with five equal blocks in each row. Ten frames are extremely handy in teaching kids counting and much more.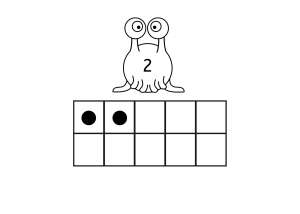 Kids fill the ten frames to represent numbers and number facts which is a great way to learn basic math skills. These worksheets focus on numbers from 1-10. Have kids practise identifying and showing numbers from 1-10 using these fun worksheets. Check these engaging printable's for beginners.
For numbers from 1-20, visit twenty frames worksheets.
For numbers from 1-100 visit hundred frames worksheets.
Related: 2-D Shapes Worksheets
Print the PDF file by clicking the pictures below.
Ten Frames Worksheets and Printables: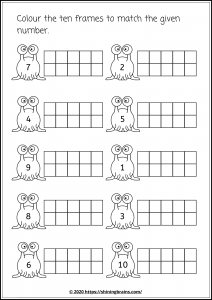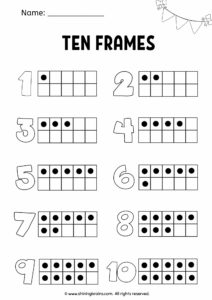 Blank ten frames
Click any of the image below to download these blank ten frames worksheets.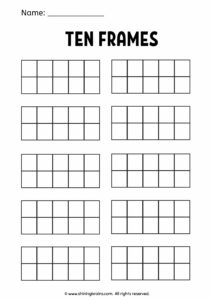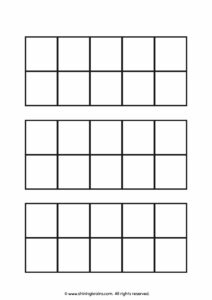 Match the numbers with correct representation(1-10).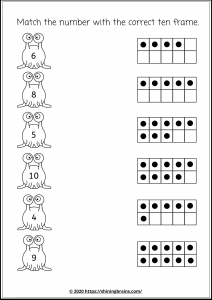 Twenty Frames | Double 10 Frames Resources
Click any of the worksheet below to head over to download double 10 frame worksheets. These worksheets are perfect for teaching number bonds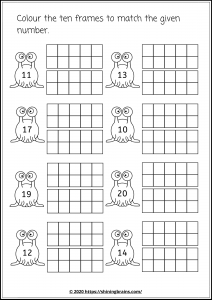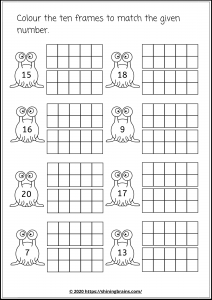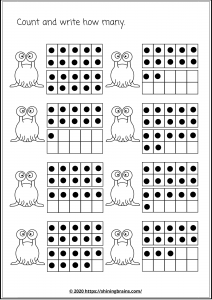 Also check: Maths addition & subtraction game worksheets