Easter is just around the corner and here are some exciting free Easter-themed ten frames worksheets for preschool and kindergarten kids. These free Preschool Easter worksheets focus on ten frames from numbers 1-10 and 11-20. Have kids practise identifying and showing numbers 1-20 using ten frames.
For 1-10 frames worksheets check out Ten frames Resources.
For numbers from 1-20, visit twenty frames worksheets.
Related: Time Worksheets – Easter Themed
Print the PDF file by clicking the pictures below or by clicking the download button.
Fill in the tens frame (1-10)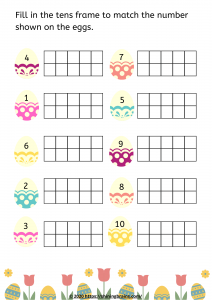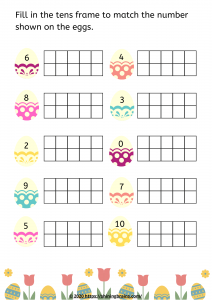 Fill in the tens frame (9-20)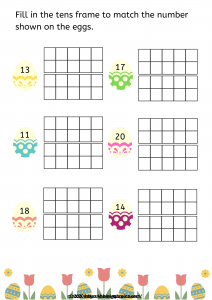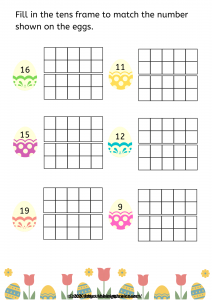 Also, Check: Fun Easter Maths Worksheets