These single-digit addition and subtraction practise sheets are perfect for Kindergarten and year1 students. Let your kids practise addition and subtraction through these horizontal equations. This kindergarten addition and subtraction worksheets will help students practice maths basics.
Related: Vertical Single-Digit Addition and Subtraction
Print the PDF file by clicking the pictures below.
Addition Worksheets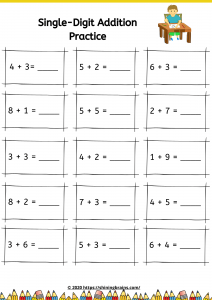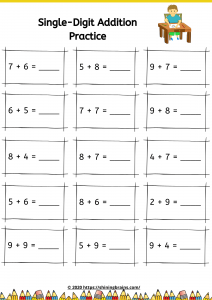 Subtraction Worksheets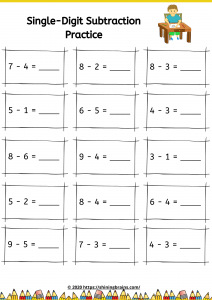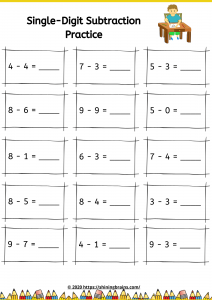 Addition and Subtraction Worksheets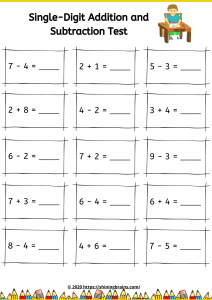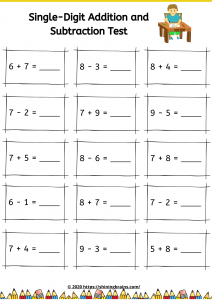 Related: 2D Shapes Worksheets
Please like and follow our Facebook page to stay updated.
Can I share this resource?
You can surely share the link to this resource so other people can also download from here. But you cannot include these worksheets in your product for other people or upload it to your site and have people download it from there because that would be copyright violations.
I hope you like these worksheets. Share this resource and write a review below. Thanks!