Get your kid to explore five senses with these free exciting science worksheets. The five senses are sight, smell, hearing, taste, and touch. Help your little one practise identifying the difference between the five senses with these fun worksheets.
Related: Living and Non-living things Worksheets
Print the PDF file by clicking the pictures below.
Five Senses Worksheets
Match each organ to the correct sense.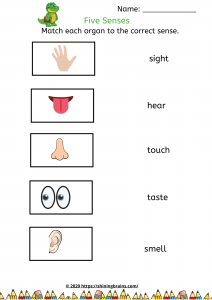 Label the five senses.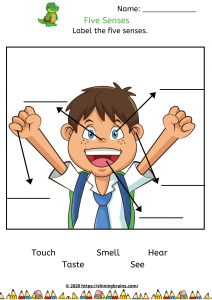 Cut and paste the sense organ to match each group.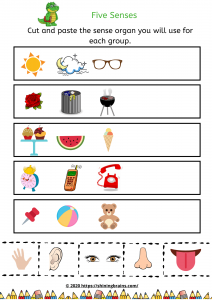 Also, check: 2D Shapes Worksheets