This interactive fraction wall cut and paste activity are helpful for kids to visualize fractions. You can use this visual aid both in the classroom and at home to get kids familiar with fractions.
Paste the blank fractions sheet on the wall, cut out all the fractions and give the kids fractions so they can paste them on the correct places. This interactive fraction wall activity will no doubt support the teaching of the fractions.
Related: Free Fun Fraction Wall Posters for kids
Discover more fraction activities on our website to make kids convenient with fractions.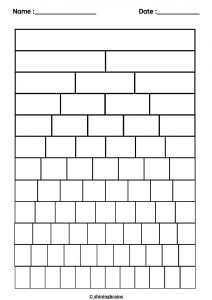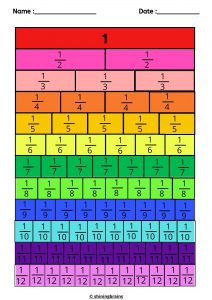 Click the image below to download the Colouful blank fraction wall sheet.